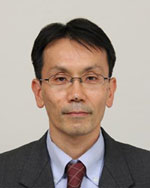 National Institute of Science and Technology Policy (NISTEP) was established in 1988 to conduct the surveys and other research that underpin government policymaking for science and technology (S&T).
Science, technology, and innovation (STI) is increasingly emphasized as an important means of ensuring Japan's sustainable growth and development. NISTEP monitors changes over time as it works in research areas such as S&T human resources, S&T foresight and S&T indicators to accumulate the fundamental data that is essential for planning, making and implementing STI policy. Taking advantage of its status as a national research institute under the direct jurisdiction of the Ministry of Education, Culture, Sports, Science and Technology (MEXT), NISTEP has an active focus on activities of direct relevance to policy planning, policymaking and policy implementation for STI policy in Japan.
We promote our activities based on new frameworks such as the revision of the Basic Act of Science, Technology, and Innovation and the formulation of the 6th Science, Technology, and Innovation Basic Plan in April 2021. We also pay attention to the digital transformation (DX) of research activities, which is accelerating during the COVID-19 pandemic and to the humanity and social science, which are new scopes in the current STI Basic Plan and others. Promoting such research activities with relevant institutes, we contribute to the evidence-based policymaking (EBPM) initiative being pursued by the government as a whole.
As a core institution in STI policy research, NISTEP will continue to work in partnership with government entities, universities and other research institutions, domestic and international. In addition to accurately identifying needs for research activities, it plans to strengthen its communication capabilities as it conducts and extends its research activities. We appreciate the support and cooperation that we receive.
SAEKI Koji
Director General
National Institute of Science and Technology Policy
(Ministry of Education, Culture, Sports, Science and Technology)
October 2021